10 Best Call Center Software in 2020
Always great to be recognized!  We're happy to be acknowledged in this top 10 list for best call center software. Convoso continues innovating to help our customers succeed with our omnichannel cloud-based solutions for outbound contact centers.
Here's the excerpt where we are featured:
Convoso
Convoso is a modern web-based call center software. It not only provides all the basic features of contact center software like – Calling, texting, email, recording, etc, but also an advanced conversational bot for automating your queries. You can also customize the dashboard, get access to dynamic scripts, and workflow dialing.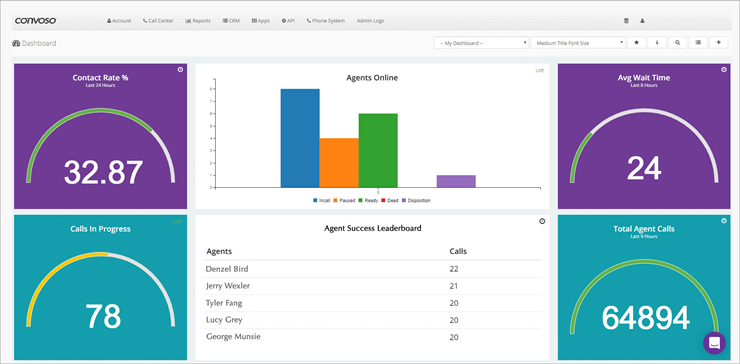 Features
Power and Predictive Dialing
Prevent from Spam blocking
Caller ID reputation scoring, customized call flows for better timing.