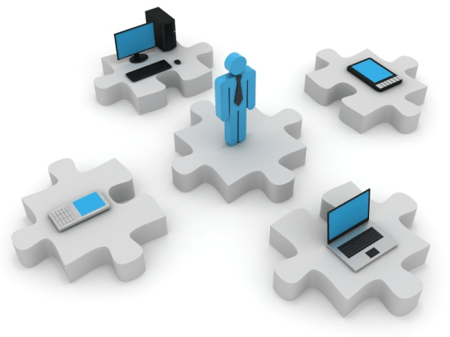 The sales world is going through tremendous evolution right now. Increasingly data is driving decisions, and significant investments are being made in an effort to enhance performance, multiply productivity and drive more revenue.
Additionally, as sales and marketing teams continue to evolve and work more effectively together, the opportunity for sales organizations to gain and utilize data and analytics in profitable ways continues to grow. As a result, sales organizations are investing in technology at a greater clip than ever before.
Increasingly a sales organization's ability to utilize technology is becoming a critical success factor. The days of utilizing a customer relationship management (CRM) database with some Excel spreadsheets are over. If you're not building your "sales technology stack," you can bet your competition is, and that's bad news for you.
The emerging sales stack is a true Tale of Two Cities time for sales leaders. It is the best of times for sales organizations because the emerging sales acceleration landscape puts more potential power at lower costs than ever before. Today even small companies can implement sophisticated strategies that only the largest, multinational companies could have considered in the past.
It is the worst of times as there is more noise, confusion and complexity associated with managing technology than ever before. Everyday you're confronted with a new tool (with a new fee), putting increasing pressure on your budgets, and more stress on your sales team as they can feel like they're constantly being forced to adopt and adapt to new technology.
It's easy to feel like throwing your hands up and ignoring the whole landscape. And it would be easy, if it weren't so damaging. The truth is that navigating this landscape does not have to be so difficult. Answer this simple question to determine where your key leverage points are:
What are the top three barriers we currently face that, if addressed, would have the biggest impact on driving revenue?
With a clear answer in place, follow these five rules to ensure that you're not overwhelmed.
Start at the core and grow from there.
Never implement more than one primary piece of technology at a time.
Always allow at least twice the time you think you need for adoption.
Create a baseline before implementing a new piece of technology, and monitor the change in performance after.
Give your team time between each launch of a new piece of technology to return to a state of normalcy.
We've created a simple one-page checklist highlighting the key aspects of the sales stack for outbound sales organizations. You'll find that every piece of technology falls into one of three categories:
The Core Stack
This is the technology that is as close to must-have as can be. For example, sales organizations that don't have a strong CRM in place are clearly behind the market. Additionally, pieces like automated dialers are becoming less and less of an option.
As you develop your technology implementation plan, identify the core aspects of technology that you need. You'll want to address your core stack before worrying about anything else.
The Secondary Stack
While the core stack does not give you an advantage (it just puts you on a level playing field with your competition), the secondary stack provides the opportunity for an advantage. Technology in the secondary stack is what enables a good process to become a great one.
This is also the dangerous area for a lot of organizations. With more technology being introduced every day, it's easy to fall in love with the promise and never get anywhere. When choosing secondary areas for investment be sure you're tying your investment to key problems that need to be solved, and the measurements that will let you know if you're getting a solid ROI.
The Future Stack
For those companies that want to really get a jump on their competition, you'll want to go where only a few are. Applications like gamification tools can be very powerful if your organization is already strong. For most organizations the future stack should get some attention from you, but very little investment.
The key for every organization is to have a technology adoption plan as a part of their sales plan. You'll gain significant efficiencies and you'll have a stronger sales platform in the process.