Managing millennials is one of the most pressing issues facing the call center industry in 2017. As every new day approaches us, the likelihood of your call center hiring a younger workforce rises. However, do you have processes in place to deal with this influx of tech savvy, yet brazen, millennial agent?
The following infographic gives you five amazing tips for how your call center can best manage your incoming millennial workforce. It is always good to stay ahead of the curve, this infographic can help you hire, train, and communicate best with your much younger work force.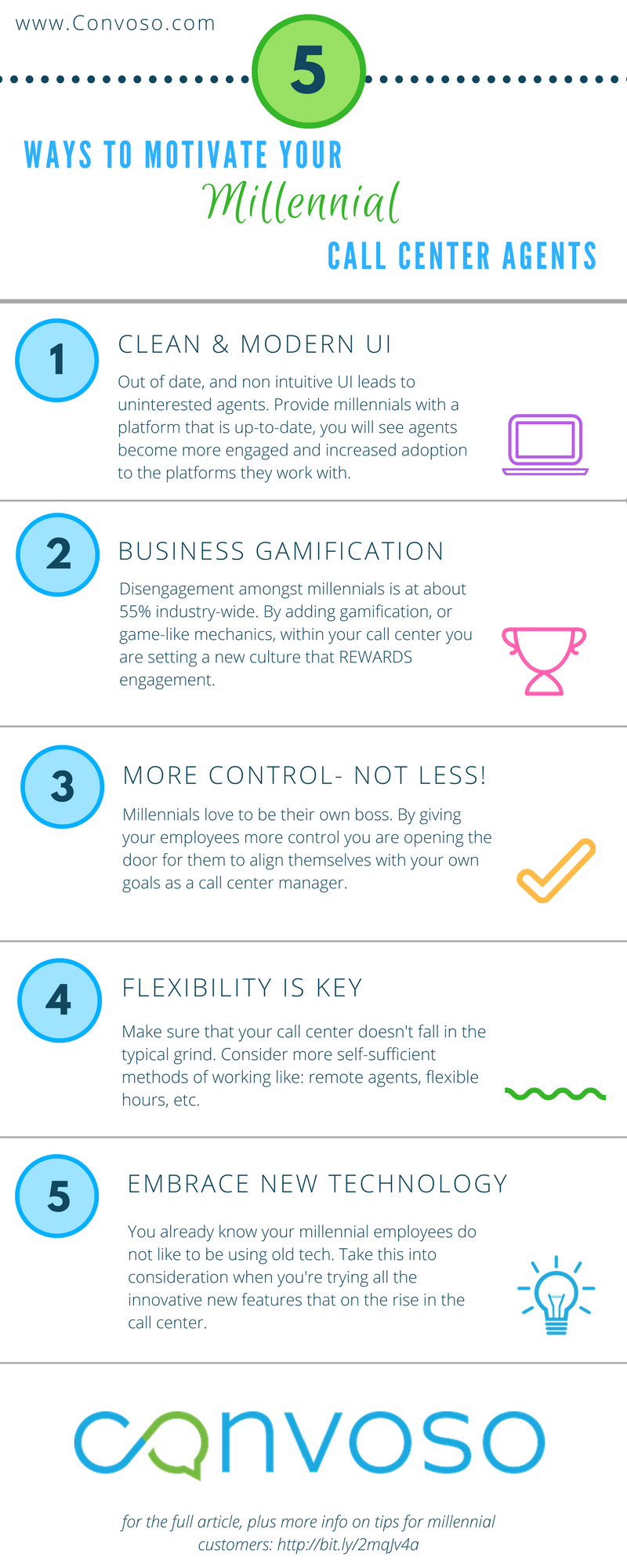 Want more ways to manage millennials in your call center?