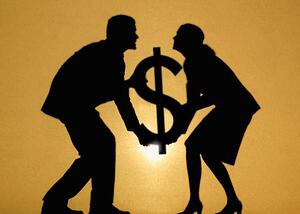 In our blog post "What a Good Inside Sales Rep Looks Like", we discussed the important attributes of an individual that makes them a successful employee, but even with the right people in place, a good company still recognizes the importance of providing inside sales reps with the necessary support. Here are four areas we think employers need to be focused on in order to best support their inside sales reps:

     1.  Talent Problems: Finding the Right Inside Sales Personality
A good inside sales rep should possess internal motivation, personability, optimism, a goal-oriented viewpoint, and strong conversational ability. Seems simple, right? Think again!
Just because someone has succeeded at "outside sales" doesn't mean he or she is going to be successful at managing the multitasking world of inside sales. What seems like a pretty straightforward list of personality traits can be difficult to find in the real world. 
Finding the right talent requires a multi-pronged strategy of different recruitment options (using referral services, partnering with campus career or recruitment departments, and using online media like LinkedIn) and in-house training, but it starts by determining: a) What you want from an "ideal" candidate, and b) What kinds of questions can provide insight into a person's strengths and weaknesses.
Career services professionals talk to candidates about "the question underneath the question"– a manager or HR rep might be asking the person about a time when something went wrong in a professional setting, but what they really want to know is, how would this person handle stress or adversity? How well does he or she work with others to find solutions? A good interview can reveal a lot, from how someone processes failure, to how much they know about your industry (beware a candidate who has no response to "Any questions for us?") to how enthusiastic and trainable they might be (showing a commitment to learning the field might be more important than having a lot of experience).



     2.  Systems Problems
How is your CRM (Customer Relationship Management) system operating in relation to your sales staff? Is it providing accurate lead information? Does it have a user-friendly interface for day-to-day administrative tasks? Are your sales reps using it at all?
While CRMs are designed to get everyone on the same page, a slow, unwieldy CRM can be counter-productive for sales staff. Some might use it extensively for communication and organization of materials, while others do the minimum, cursory log-in to record commissions. A Forrester study suggested that 22% of CRM problems were linked to user adoption. There may be multiple systems within one company, with different departments utilizing different interfaces. The CRM might have numerous process steps of entering in leads or gathering approvals needed for sales. There are also psychological factors: Is your interface visually appealing? Does it register as relevant to the sales staff? Does it build on what they already do, or force them to spend time learning a new technology when they could be making a sale? 
We think a good company sits down before implementing a new system to ask how it suits staff needs for organizing leads and passing them on to sales reps. A helpful system builds on the tools that the sales staff is already using, reinforcing the idea that any new system is an extension of what they're doing, rather than an unhelpful intrusion. Such systems are integrated across departments, minimizing time needed for approvals. Finally, people learn by doing, and it's important that the staff receives any needed, ongoing training for new systems.

     3.  Matching the Right People with the Right Jobs
A 2013 study by the American Association of Inside Sales Professionals determined that while 98% of the companies surveyed used an inside sales model, insufficient training of inside sales professionals was listed as their top problem. Hiring the right talent is the first challenge for building an inside sales team; matching the right people to the right jobs is also critical. Training is helpful for determining team roles. Which members of your team thrive on the multitasking of inside sales? Who's strong in management and mentoring? Situational exercises can reveal helpful points about personality, sales style, and experience that can help match the right people to the right roles.  
We think these are important questions any good manager should ask:

Are you providing regular "best practice" sessions for your sales staff?

How clearly have you defined the goals and methods of your sales practices?

Are reps asking the right questions of clients?

Do reps have up-to-date information about products and services?

Are your reps comfortable with new technologies, and are you providing the training sessions they need to stay up to date?

Is each rep is on the right account?

     4.  Providing Consistent Barometers for Success
Generating a consistent metric for your staff– around sales activities, sales results, and pipeline management of opportunities and conversions–can motivate sales reps to meet goals and know what kinds of training and mentoring they might need to improve their performances. We feel the three important general areas you should focus on are number of conversations, quality of conversations, and the rate of lead-to-sales conversion.
What are some of the challenges facing inside sales reps in your field? Please feel free to share your stories below.