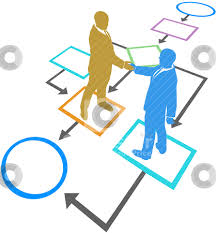 Have you ever wondered why some companies are more successful than others? Why are some companies able to create and scale lead generation, drive sales and profitability, and grow overall, while others–working just as hard or even harder–are never able to break through to scale, drive and grow?
We recently recorded a webinar and wrote a white paper discussing Unlocking the Door to Successful Outbound Lead Generation. In this blog post, we'd like to give you a brief preview of what the webinar covers. We hope that this post– and the webinar–can start to give you the insight and tools you need to make sure your company maximizes its potential.
Here's a quick look at the five topics the webinar and whitepaper cover.