In this three part Q&A, our CEO Nima Hakimi will address all our common questions regarding gamification. We will roll out many more blogs in this series – feel free to leave any questions you have about our platform, company, or gamification itself in the comment section below!
Todays topic: Why we decided on Gamification, and what it is.
As one of the contact center industry's leading cloud-based unified communications software providers, our end-to-end platform is highly recognized for our distinguishable feature, "gamification."  With that, we get asked many questions: what is "gamification"? How will gamification help my business? Is gamification right for my operation? These are all important questions that will be invaluable in understanding how you can enhance your company's overall performance– and I'm here to answer them in a series of mini-blogs!
What is "Gamification?"
The most common question we get is about "Gamification" itself. A lot of people are not familiar with the term.
It sounds interesting- but what does it mean? Why should games be applied to a contact center?
Essentially, gamification is the application of game-like mechanics into daily processes and tasks. The concept closely resembles the feeling and act of playing a game (think: video games or board games). Users are motivated to excel and "level up" by accumulating points, badges, leaderboards, rewards, etc. Tokens of recognition that keep you engaged enough to keep playing the game, and motivate agents to keep them performing at their best.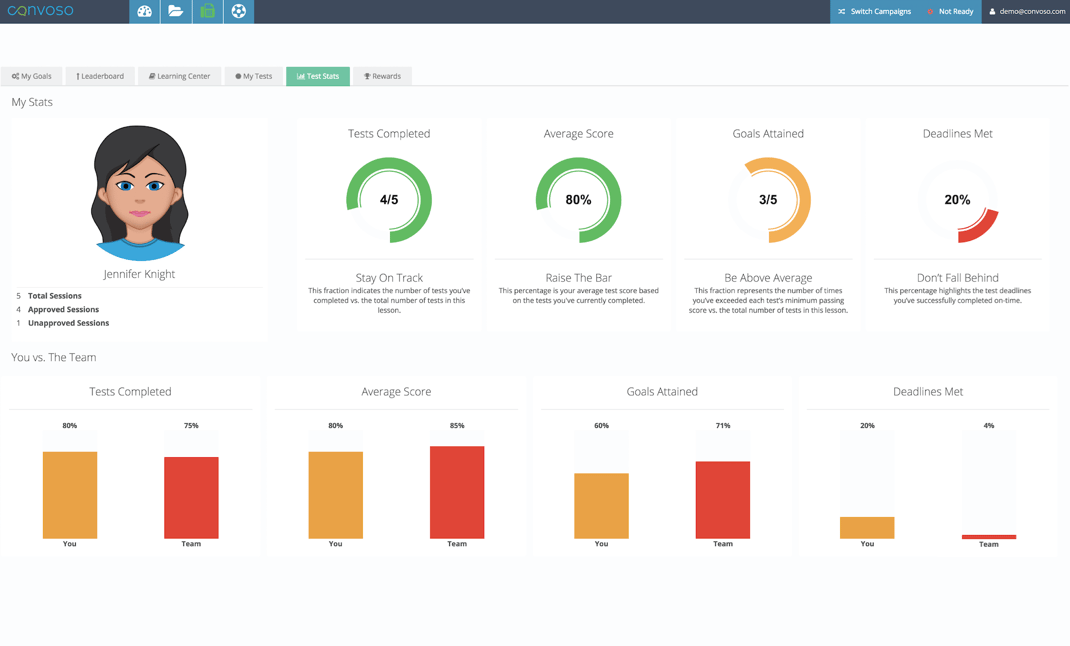 Why did we decide to incorporate Gamification into our contact center platform?
We care a lot about our customers. We were looking for a way to re-vamp our product– so that's where we started. We sought out our customers' feedback to find out what some of their biggest operational challenges were. The common issue was high agent turnover rates, and extremely low agent and admin morale. It was a problem they dealt with year after year – an issue causing stagnating, if not deteriorating levels of performance. With that in mind, we decided to find a way to improve these common issues. That's how we came up with "gamification"– By implementing the concept into our product, agents displayed higher levels of excitement in their day-to-day tasks. Their yearn to learn improved, collaboration with peers grew, and the overall performance skyrocketed. It was like a brand new energy had been given to the agents.
For more information on gamification please visit: http://convoso.com/gamification/