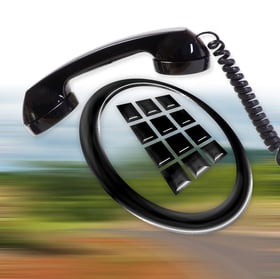 Sales is a unique profession. When you say someone is a good accountant, you don't really have to think about what they mean. However, when you say someone is a good salesperson, you have to think a lot.
The reason for this is that there is so much variance between salespeople based upon:
What they're selling
Who they're selling to
The environment they're selling in
The stage a company is in their growth cycle
Someone may be a great salesperson when dealing in a B2B, highly complex environment but they could be a failure in a high velocity B2C sale. Someone who is great at the late stages of the sale may be below average in the beginning stages, and vice versa.
When hiring a salesperson, it's important you look for the attributes that contribute to success for the roles they have. If you're building an outbound team, here are the five attributes we recommend.
Sense of Urgency
When your job involves making hundreds of dials and having tens of conversations every day, the saying "there's no time like the present," takes on an especially important meaning. Successful lead generators come with a built in sense of urgency. They're biased to action and they don't like waiting.
A sense of urgency also means they don't let obstacles get in the way. When something unexpected happens, they deal with it quickly and get back on plan.
Competitive
There's a difference between hating to lose and loving to win. Successful salespeople absolutely hate to lose. They hate losing more than they enjoy winning. This is what leads to their ability to constantly adjust and never give up when there's still a chance to win.
No matter what you do, high-velocity sales and appointment setting requires the ability to deal with a lot of rejection. Those who enjoy winning get call reluctance and fail to push through opportunities they could win. Those who hate to lose push through the rejection to get the win.
Curious
Successful salespeople are curious. It's what prompts them to ask the questions that no one else does and leads them to success. It's also what keeps them learning and working on what they do.
When you're not curious, you easily fall into a sense of complacency and feel like there's nothing else that needs to be done. Those people stop learning and lose effectiveness. Curious people are never satisfied and are always developing.
Coachable
The sales world is constantly changing and successful salespeople learn to adjust their approach as necessary. There are two types of people in the world: those who enjoy challenging environments and those who get frustrated by them.
The former are far more coachable than the latter. The latter only perform when everything is working their way. If you're building a sales team in a high velocity environment, you want people who want to know where they can improve and only enjoy life when they're getting better.
Accountable
You want people who own their successes and their failures. You also want to make sure your team is filled with people who make – and keep – their promises.
In the outbound sales world, it's easy to make excuses. The prospect didn't answer their phone. They didn't have time. They didn't want to answer my questions. The technology wasn't working. The list goes on and on.
But, as Michael Jordan told his Mom when she was trying to console him after being cut from his high school basketball team, "There's always an excuse for failure and I never want to use that." Of course, that attitude is one of the things that propelled him to stardom.
You want salespeople who own their mistakes, who realize that they control their destinies and are willing to make the commitment to get the job done and get the results that are needed.