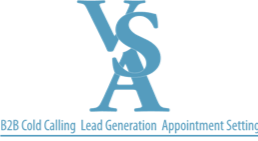 VSA needed a single contact center platform to eliminate inefficiencies they experienced by using various CRM systems and dialer capabilities that involved manual and time-consuming work-around processes.
Convoso provided VSA with the solution to streamline its operations, as well as new capabilities that ultimately increased productivity and enabled growth.
VSA's SUCCESSFUL RESULTS
Increased connection rates of up to 75%
Agents' average wait times reduced to 27 seconds
Less time than expected to implement the system and replace time-consuming manual administrative processes
Scaled up by 800% virtually overnight to support VSA's largest growth opportunity
Challenges Before Convoso
VSA customizes programs for client-specific needs, and therefore uses several different call center CRM solutions, based on specific challenges. VSA consistently looks for the best solutions to meet each client's needs.
When the company contracted with a new client in 2018, VSA lacked a good predictive dialer platform. Peter Reifsnyder, Director of Innovation and Growth says the "bare-bones" dialer system the company had been using didn't offer much value. In fact, it didn't offer the basic functionality of providing BDRs with the vital information such as the name of the company or who they were talking to. "The call just came through and you had to fend for yourself."
Without Convoso, VSA would have adopted time-consuming and manual administrative and back-office processes as a work-around. For example, to change a previously uploaded list to a different campaign, VSA would have needed to download the list, upload it again — and possibly still lose some of the data in the process.
VSA had not previously had much need to a full-service predictive dialer solution and was learning from the ground floor.
On a positive note, Reifsnyder says using those other systems provided a learning experience for VSA to make an educated and confident decision to move to Convoso. "We learned a lot about what our BDRs and managers need to succeed. And it was clear when we tried Convoso that it was the right fit for us."
How Convoso Helped
Convoso provided VSA with the predictive dialing functionality and other advanced call center system features it required, as well as the flexibility it needed to move lists, pull leads into drip campaigns, and easily pivot back to the original source list. "It's a huge time-saver," Reifsnyder says. "In the prior CRMs we used, we had to manually keep track of all of that."
Convoso also empowers VSA to set permissions so BDRs can manage information about contacts and leads, but can't make changes that would compromise the integrity of the list.
Incoming call management is another feature of Convoso that VSA finds valuable. "We have 60+ colleagues working on a variety of clients and programs. If they aren't available to take a return call in Convoso, we can forward the call through the queue to our phone system so we don't lose that lead," says Reifsnyder. "It gives us peace of mind."
VSA expected a learning curve when they implemented Convoso, but they were surprised by its ease of use. "Whenever you introduce BDRs to a new system, there are challenges," says Reifsnyder, "but our staff took to it much more quickly than with other systems we had introduced over the past few years. It's a very user-friendly platform."
Reifsnyder says Convoso's intuitive design makes it easy to learn and use — especially for administrators who were able to replace their time-consuming manual processes with the system. But the support that Convoso's team provided was also a major contributor to a smooth transition. "From the time we demoed the platform, Convoso worked to build a business relationship, and I had access to Convoso reps every single day as we moved forward toward the launch date. They answered all of my questions in a timely manner," says Reifsnyder.
Results
Using Convoso, VSA has streamlined its back-office operations, giving administrators the ability to easily make changes to leads, lists, and campaigns within the platform. VSA's managers and leadership also have much greater visibility into operations with Convoso's robust reporting feature, which generates a report and a drip campaign summary at the end of each day and sends the program manager a report each week.
Convoso has also enabled an uptick in productivity, with the platform providing BDRs with the information they need at their fingertips. Convoso also maximizes the time BDRs are on calls, with the connection rate increasing to more than 75% for some campaigns and reducing the average wait time from 5 or more minutes to an average of 27 seconds.
In addition, the platform allows managers to scale VSA's largest client growth opportunity in June 2018 by more than 800% with ease — Convoso provides the capability for VSA to expand and contract based on the client's seasonality demands are expected to growth by over 1000% in 2019.
"Convoso satisfied everything on our checklist and did so at an affordable cost. And we ended up getting more than we expected." —Peter Reifsnyder, Director of Innovation and Growth
About VSA
VSA is an outsourced B2B call center, founded in 2001 focused on appointment setting and prospecting. VSA's team of telemarketing experts generates and qualifies leads, sets appointments, manages event registration and membership drives, updates lists, and performs other projects that support prospecting, sales, and client retention. VSA specializes in complex products and services that require strong planning, management, and communication skills.
VSA's team is experienced in cold calling and subsequent communications with prospects, allowing businesses in the U.S. and around the world to outsource this work with confidence. VSA's professionalism and focus on results has resulted in long-term partnerships with clients in a wide range of industries.
Providing services through its team-based, onsite staff, not virtual BDRs, VSA's 60+ team members at this Philadelphia-based, certified female-owned business, immerse themselves into their clients' cultures and learn every detail of their services, with the goal of seamless brand representation and ultimate sales success.
VSA recently implemented Convoso's cloud-based call center software, which has helped modernize and streamline operations, enhancing the professional, in-person service that VSA is known for.