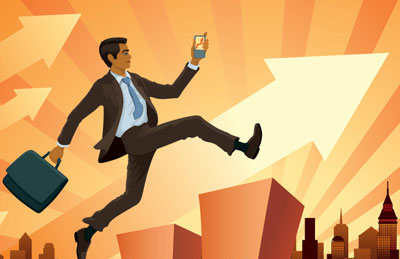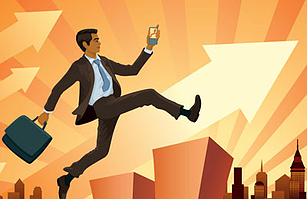 The last thing you want sales to be is a waiting game. While strong lead generation is a good start to a consistently successful sales cycle, shortening the response time of those potential customers is also important. It enables you to have real conversations with new customers who are genuinely interested in your products, and cuts down on the time spent cold calling people that might not pan out. So how can a lead generator or salesperson get prospects to respond to them faster?
Here are 5 Tips that will help increase sales team efficiency to achieve a faster response time.

 
Find the Right Times to Call a Lead.
Persistence is important for generating a consistent lead response: One study found that 35% of leads are reached on the first call, and 72% on the second. The question for your sales reps is– what specific times of day are your salespeople making calls to leads?
Create a Focused and Realistic Marketing Plan/Sales Process.
What kinds of scripts and talk tips are you providing for your sales reps? When they make touches with leads, are the messages tailored to those customer's problems? What image of the customers do they have in their heads, and what information are they leaving about the product? Your sales reps should be careful to avoid hyperbole, and don't use a script so generic that it gives the lead no reason to call back. According to Ed Gandia's post at the Conversion Chronicles, 70% of leads are either in early stages of a buying cycle, or haven´t yet started one, so you want to be sure you are offering an approach that convinces them to respond in a quick and positive manner. 
Consider Your Audience and Method of Communication.
Who are you selling to? Are they someone best reached by phone or by email? Research (via LinkedIn and other social media tools) can help to better focus how to pitch to a specific customer. While some may respond faster via the web, email can also be a good supplement to phone messages; a short, concise follow-up message of 4-6 sentences often does the trick.
Monitor Your Social Media/Update Your Content.
What's on your company's website? When was the last time it was updated? Are you using Twitter, Facebook, and other social media hubs to maximize your message? HubSpot offers some eye-opening statistics on the relationship between a company's online presence and sales:
61% of internet users research products online and 44% of shoppers begin by looking for a product via search engines.

Businesses with websites of 401-1000 pages get 6 times more leads than those with 51-100 pages

Lengthier and more information-heavy posts on websites, corporate blogs, Twitters and company Facebook links (posts of 1500-2000 words) rank higher in Google searches, get retweeted 68% more often, and "liked" 22.6% more often than shorter posts.
This means that a business's social media plan (whether it's a company website or a Twitter account) is an important tool. It allows you to make sure both your sales reps and the leads they are contacting have the information they need to begin the sales conversation. This includes not only up-to-date information on the products or services offered, but also information about the company itself, a blog that can help build ethos, a Twitter account that can link up and help to create relationships with customers and related businesses, etc. According to a Marketing Sherpa report, businesses that nurtured a good social media relationship with customers saw lead generation grow by 45%. 
Automate!
If it can be automated, it should be automated. Any tool that allows sales reps to have more time engaging in real conversation can only help speed up your response rate and your lead velocity. In addition to the ways in which automatic dialers and other tools can cut down on the dial time of sales reps, here are several other reasons why automation can help speed up responses:
Companies that use an automated system to contact prospects in an hour or less are 7 times more likely to have real conversations with the customer.

Automation can lead to segmentation of leads, giving a clearer sense of which lead is at what stage of the cycle, and allowing for more time to be properly devoted to more likely customers.

Automation can utilize behavior-based triggers that better inform the sales rep of what the customer needs and the customer of what the company can offer, leading to a more fruitful, sales-based conversation.
Minimizing response time and increasing your sales team's efficiency are two keys to maintaining a productive and consistent sales cycle. Thinking about times of calls, sales plans, automation and other tools can help your business to make sure that the wait for the response is not in vain. 
What are some of the tips and tools your business uses to get good response times? Share your stories in the comments below!